SPORTS CLUBS
We're active people- which makes sense given our sporting history. As we love to bring people together not only through feasts and tipples or hosting local events, we are active supporters of our local sporting community. From its early days, we encouraged members and staff to form in-house clubs as well as supporting budding sports at the time. We are all about connections, between our staff, our members, our athletes, friends and neighbours, after all, we are a club defined its people.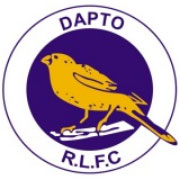 Dapto Rugby League Football Club
Established in early May 1899 originally as Dapto Rugby Club, the Dapto Canaries as it is called today trace its formal founding in 1911. It is one of the five founding clubs of the Illawarra Rugby League. The Canaries plays in the Illawarra Coal League, a part of NSW Country Rugby League. Notable alumni includes Ronn Mann, brothers Bobby and Peter Dimond, Allan Fitzgibbon, Steve Morris, and Paul McGregor.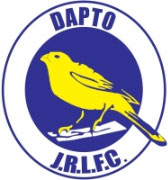 Dapto Junior Rugby League Football Club
The Dapto Junior Rugby Leagues Club or the Dapto Junior Canaries is a member of the Illawarra Junior Rugby Leagues, touted to be among the most competitive rugby league breeding grounds in Australia. The Junior Canaries first Minor League Premiership came in 1962 when the Under 9s beat Thirroul in the grand final. From that time on, the Junior Canaries became a force in the Illawarra Minor League competitions.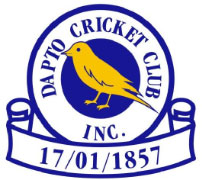 Dapto Cricket Club
Formed on 10 January 1857, Dapto Cricket Club is one of the founding clubs of the Illawarra Cricket. Affiliated with Cricket Illawarra, Dapto Cricket Club provides an opportunity for players of all abilities to join the club, providing Junior programs and Senior Grade Cricket. In 2007, Dapto Cricket Club named its 'Team of the Century': Brian Brennan, Stephen Davies, Henry Longbottom, Colin Pitt (Captain), Bill Moffat, Neal Schofield, Ron Kerridge, Bob Fox, Trent Johnston, Shannon O'Donnell, Ray Morris and Max Hurry.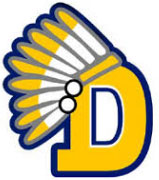 Dapto Chiefs Baseball Club
Dapto Chiefs was formed on 31 March 1953 at the home of Cec Rutledge in Dapto. Out of its many notable alumni, top-rated pitcher and a fine fielder, Jye Pitt went on to play for Australia Under 19s and was eventually signed up by the Chicago Cubs and played for their minor leagues for two years. Other players of note to come through the Chiefs' ranks include brothers David, Brad and Scott Mitchell, Quinn Morris and Jason Bell.

Dapto Hockey Club
Local teachers Vic and Leslie East with David Thompson, started the Dapto Hockey Club in 1978. Since then, it has become one of the most prominent hockey clubs on the South Coast and Illawarra. Dapto Hockey Club Junior Simon Beaton eventually represented Australia at Indoor Hockey, playing against Austria as well as at World Cups and Tri Nations tournaments, playing against England and Canada.